Hi, friend! I'm Heather.
If you landed here in my snazzy virtual world, you're probably a speculative fiction writer hungry to write a novel with a powerful message.
You value diverse characters (LGBTQIA, neurodiverse, disabled, BIPOC, etc.) and you want to help change the world, one word at a time.
Well, you're definitely in the right place! (Woohoo!)
Why?
Because I'm a book coach who helps aspiring authors develop the skills and confidence necessary to create powerful novels that turn casual readers into loyal fans.
*Yes, it is possible!
Before you write another
 

word, snag my Dialogue Essentials Checklist!

It's a game changer.

 
Don't worry... I will never sell your email to anyone and I will never spam you. In fact, your email will be vigilantly guarded by the Library Dragons, who will roast ne'er-do-wells on the spot. 🐉🔥🛡️
Candice Wright 
Writer & Book Coach
"It feels like striking gold to come across a resource that is clear, informational, and includes everything you need to know.  Thank you for putting this together, Heather!"
Dorothea  Buckingham
Award Winning Author, Librarian, and Book Coach
"Heather's class teaches you that dialogue isn't just lines of speech; its who says it; how they say it; when they say it; and, how it moves the story along. Then once you've written it she gives you a straightforward simple tool to analyze it and edit it. Go for it!"  
You're smart. You're motivated. And you've got a powerful story to tell.
Now you just need to stop spinning your wheels and start getting those brilliant words down on digital paper the RIGHT way!
Because you really don't want to waste another decade (or two)…
Comparing your story to the Hunger Games or Babel and wondering why the heck your story doesn't read like that.
Suppressing a What the frack? scream when two critique partners give you completely contradictory advice. (Read: You have too much backstory and You don't have enough backstory, etc.)
Getting halfway through your super awesome manuscript only to suddenly feel as lost as Mark Watney in The Martian, and immediately deciding to start a shiny new novel instead. (It'll totally be different this time… right?!?)
Reading that Brilliant New Craft Book, trying to implement all the Great Writing Advice, but being 100% sure that you're doing it all wrong.

Feeling completely alone and frustrated while you sit at your desk, writing, rewriting, and revising that damn book for the millionth time… but still not really getting anywhere.
And honestly?
It doesn't have to be this way.
Writing a book can be exciting and fulfilling. Seriously.
Imagine knowing exactly what needs fixing and exactly how to fix it.
*No hassle, no drama, no wasted time!*
Imagine having consistent accountability and the opportunity to brainstorm with a story expert.
Imagine knowing you will finish your book, and it will be worth reading.
Hello there, storyteller! Heather here.
I'm a certified book coach, editor, story nerd, and lover of all things speculative fiction and diversity focused.
I'm completely obsessed with iced mocha lattes, trail running, and helping first-time authors develop rock-solid writing skills (and habits) that foster a deeply rewarding writing journey and an agent-ready manuscript.
Wanna know more? Find out here!
Look, stories are my zone of genius, and I've always been able to peel back the curtain and figure out how books weave their unique brand of magic.
But after becoming an Author Accelerator certified book coach and mentoring with book coach Jenny Nash?
After several years of 1:1 mentoring with story coach Lisa Cron (Wired for Story, Story Genius, Story or Die)?
After studying the Save the Cat three act structure with Ben Frahm?
Well, let's just say I leveled up my understand of Story. Combine that with over a decade of teaching experience, and I REALLY know how to break this stuff down so that writers can finally GET IT!
Here's how I can help make your dream of being an author a reality…
You'll get the gentle accountability you need to get your writing done and make consistent progress in your manuscript.
You'll have expert eyes on every word you write… helping you celebrate what's working well and helping you understand how to fix what's not quite there yet.
You'll learn all the storytelling techniques that will allow you to write a brilliant book that crawls into readers' brains and takes up residence there.
You'll finally feel like someone understands

and

loves your story as much as you do (maybe more).
You'll feel 100% supported because you'll have a buddy (read: writing mentor and story structure aficionada) to brainstorm with.
You'll feel secure knowing that you're always headed in the right direction…

so you won't end up writing 300 pages that go nowhere.
Karen Eastwood
"I wholeheartedly recommend Heather Davis as Book Coach to any author working on a manuscript, whether it's their first or fifth. Her insight and knowledge about great narrative and her passion for getting to the deep heart of your characters is invaluable. She brings an objective eye to your work to determine the strengths and weaknesses while offering a wealth of strategies to help you forge ahead with greater clarity. Heather's coaching has been pivotal in helping me overcome specific writing challenges and continue to progress towards completing my manuscript, all the while reminding me to celebrate the little victories achieved throughout the process.
When you think you can't keep going or your self-doubt is threatening to sabotage your writing - Heather is the motivator and cheer squad you need."
Cynthia M.
"I love Heather's enthusiasm for what she is doing. She really gets me and immediately understood my creative process. I believe she adapts her coaching to include the way you work as an individual. She does not get impatient if you struggle with a concept. All the advice she has given has been spot on and helped me improve."
Stuart Wakefield
"I couldn't be happier with the approach that Heather took with me when I was looking for book coaching for my romantic-tragedy novel. Her knowledge, expertise, helpfulness, and creativity were indispensable in getting me out of a creative rut and cut to the heart of my story. She has a deep understanding of character motivation and backstory and her open-ended questions helped me resolve plot logic and come up with further plot points without losing the core of what I wanted to say. Heather was there to provide much-needed encouragement and inspiration that had allowed me to fall in love with my story all over again. I'll carry her thoughtful, considered approach with me for whatever lies ahead, and I am grateful for her passion, intuition, and support. I made more progress during our first video conference call than I had in the previous 18 months!"
Are we a HOT MATCH?
Let's see!
I'm the Kaylee to your Serenity (or, if you prefer, the Max Perkins to your Ernest Hemingway) if...
You write speculative fiction, you know... fantasy, science fiction, dystopia, etc. 
You believe in diversity, and your protagonist represents that belief (Disabilities, LGBTQIA+, BIPOC, neurodiverse, etc.) 
You're ready to start at the beginning

 

and learn how to craft a story the right way.
You see editing and revising as the best way to make a piece of writing shine… and you kinda dig it. 
You love deep, emotionally impactful stories that have a big message, even though you're writing genre fiction.
You want readers to love your characters

 

so much that they make playlists on Spotify inspired by your book.
Wanna know how I help passionate writers become successful authors?
Build-A-Book Monthly Coaching
Your novel, my signature method, and more fun than a night binging Good Omens while noshing on chocolate covered gummy bears!
Monthly book coaching is perfect for writers who already have a story idea and are chomping at the bit to get started bringing their book to life!
*Always open as long as I have coaching spots available.
Snag a Book Coaching Discovery Session!
Besides having a kickass Stanford creative writing certification… here are 7 other random (but important) facts about me...
I'm a writer too.

So, trust me, I COMPLETELY understand how hard this stuff is from the other side. But you know what else I understand? It's 100% doable if you have the right support!
My favorite author is Stephen King.

Not because I love horror but because he is a master storyteller.
I'm a certified yoga instructor.

So if you ever want to do a 61-point meditation or some ujjayi breathing, hit me up. We'll Zen out.
I am fascinated by how the human brain craves and uses Story.

As social creatures, humans use Story to learn, adapt, and survive. And if we connect with a story? Well, it LITERALLY changes us (I'm talking about building new neural pathways here! Heavy stuff.)
I'm a GenXer.

That says a lot right? Yeah, I had a goth phase. Yeah, I listened to Nirvana. Yeah, I can entertain myself indefinitely. Yeah, I still love

Pump Up the Volume.
I believe you should write what you know emotionally.

Who the heck wants to only write stories about people exactly like themselves? Ugh. What's the point? Instead, I think we should dig down into the

emotional

journey we're taking through life and bring a deeper truth to the page.
I believe that books can change the world.

Seriously. I do. I believe it. That's why writers (like you) owe it to themselves (and everyone else) to get their books done and dusted and ready from readers!
Guest Post| Jane Friedman
The Vital Difference Between Plot and Story—and Why You Need Both
Writers buy plotting books by the dozen and do their best to create the plottiest plot that the world has ever seen. They stuff their novels with action-packed sword fights, explosions, fist fights, and screaming matches. Plot points, pinch points, and grandiose climaxes abound.
Guest Post| Jane Friedman
7 Questions to Design a Better Arc of Change for Your Protagonist
Beginning authors don't often appreciate the critical importance of a fully formed character arc, nor do they understand the key steps to create a satisfying one.
The good news? This problem is totally fixable.
Guest Post | DIY MFA
Five Questions That Will Guarantee Your Novel Has a Sturdy Structure.
A great novel is like a well-made house: it needs a sturdy structure, or it will eventually collapse.
Unfortunately, that structure doesn't just happen all on its own through some sort of divine story magic (boy, wouldn't that be convenient). Instead, structure must be developed and applied with great care.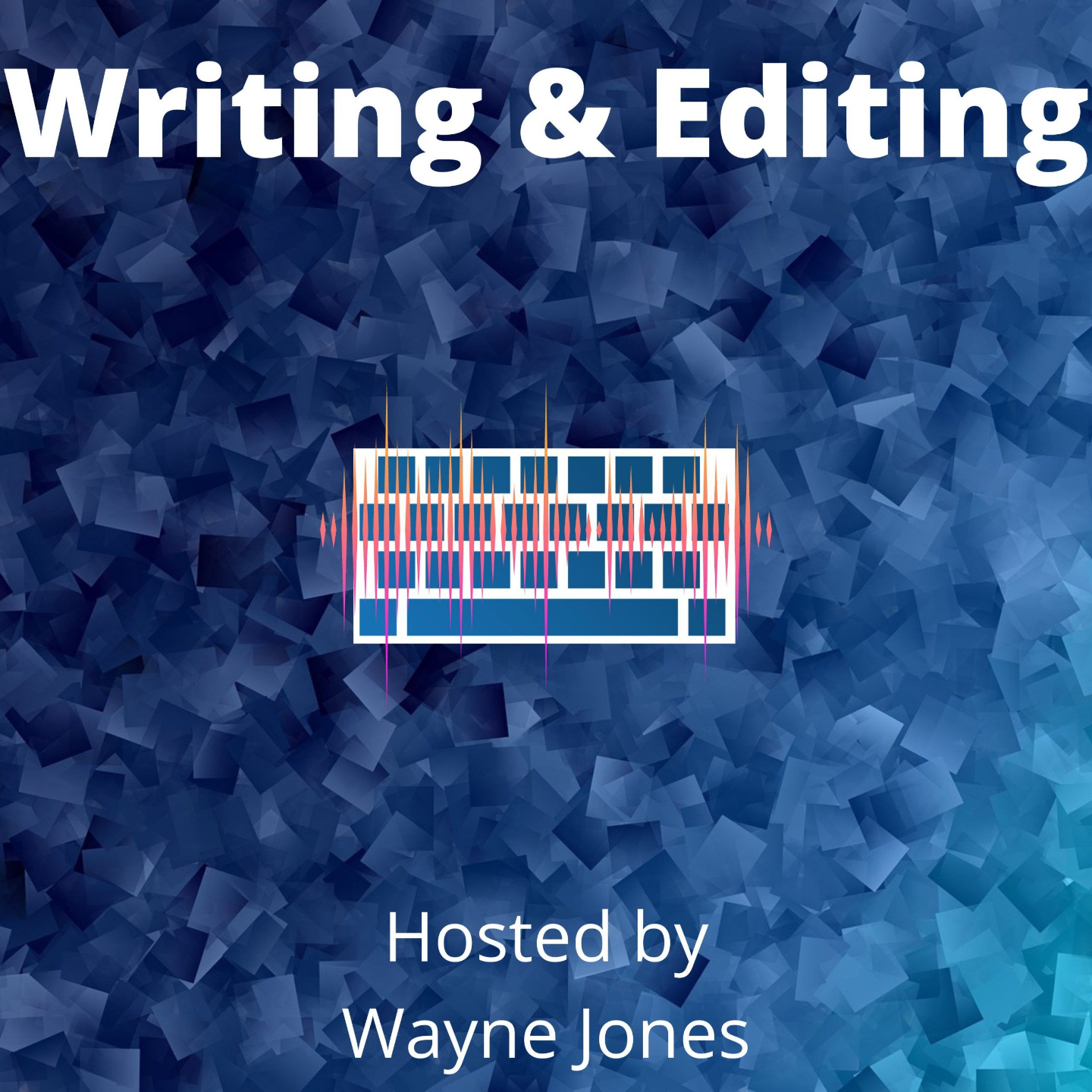 Podcast | Wayne Jones
The Secret to Making Your Novel Standout
Dr. Heather Davis is a storyteller, certified book coach, copy editor, and an author platform expert. She has a B.S. in biology from Salisbury University, a PhD in molecular and cellular biology from the University of Maryland, Baltimore, and has spent over ten years as a teacher. She also has a creative writing certificate from Stanford University, and loves helping passionate writers make the life-changing leap from dreamer to published author.  Heather also writes about the writing process (here, here). Please listen.
Podcast | Emma Dhesi
Why the Advice 'Show, Don't Tell' Is Wrong, with Heather Davis
"I just want to write my book." This is what Heather Davis said to herself and what led her to find book coach and author, Lisa Cron, which ‌led to Heather finding Jennie Nash and Author Accelerator, with whom she trained to be a book coach.
We both agree that being a coach has made us better writers and we talk about the difference between plot and story.
For Heather, plot is what happens externally to the character, but story is what happens internally. It's that "common human experience."
Podcast | Jonathan Small
7 Secrets to Making Your Content Binge-Worthy.
Whether you're thinking about writing a novel, in the process of writing a novel, or you just wonder what makes the novels you love so readable, you will really enjoy this episode. Guest Heather Davis is a book coach who works one-on-one with writers worldwide on their novels. Heather talks about how a book coach helps writers make their books binge-worthy. She also sheds light on the biggest mistakes new novelists make when pitching an agent.
Join My Facebook Group!
Want daily writing tips and tricks?
Want writing prompts that really help you nail down your story?
Want Facebook lives that dish the GOOD STUFF and leave you ready to write?
Want a writing community that will support your writing journey from Once upon a time… until that glorious day with you type The End?
You're cordially invited to join the Kreative Authorpreneur Facebook group!
Your people are waiting.
Join the Facebook Group!
Jim Weems | Writer
"Heather listens attentively and excitedly. And she asks questions that draw out information you need to get into the writing. She may suggest something, but it's never done as 'you have to do this.' It's all a suggestion. Through it all, she remains encouraging and upbeat and professional."